Hotel Info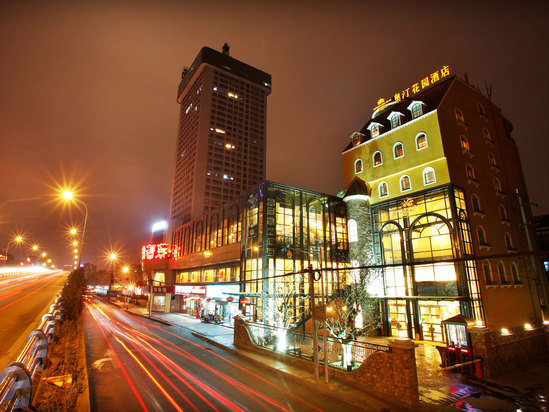 Aoting Garden Hotel Chengdu
is a characteristic hotel with a simple European style theme. It is located at No. 3 Qingjiang East Road, West 2nd Section, First Ring Road, Chengdu. The hotel has a variety of themed rooms with unique design and elegant style. The fascinating curved dome and unique beveled roof in the hotel bring the romance and sunlight of the Mediterranean into the interior, allowing you to enjoy unlimited charm.
The hotel is adjacent to the old path of Qintai, Kuanzhai Alley, Qingyang Palace, Du Fu's Thatched Cottage, Chunxi Road, Tianfu Square, Sichuan Provincial Museum, Sichuan Provincial People's Hospital, Chengdu University of Traditional Chinese Medicine; 15 minutes walk from the hotel, you can admire the famous Taoist Temple-Qingyang Palace, take a tour of Du Fu Cottage on the bank of Huanhua River, experience the Han Dynasty Geshe Wenhua on Qintai Road, and play the original life of Chengdu in the narrow alley.
Traveling from the hotel is extremely convenient. The hotel is close to Metro Line 2 and Line 4 (Traditional Chinese Medicine Hospital Station), and many bus lines are directly accessible.